The Optimal Health Method

3 ways to a better you
Our training programs are based on 7 years' experience of implementing the most effective training systems
and removing anything that doesn't show good results or have a specific purpose.
Most other training programs focus on one element: exercise.
Even though exercise is very important, we have found that a focus purely on exercise brings poor results.
In our experience, an OPTIMAL personal training program that gives REAL RESULTS is one that incorporates
Breathing Exercises, Mindset and Focus Training, plus Nutrition Coaching and a Personalized Exercise Program.
These are the foundations of the OPTIMAL HEALTH METHOD.
Breathe - Move - Eat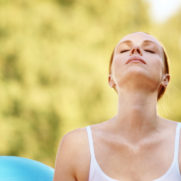 Breathing is immensely powerful yet largely overlooked in most training programs. How we breathe can affect both our mind and body.  At OHM we work with the Wim Hof Method, Oxygen Advantage and Art of Breath to unlock our body's true potential for Optimal Health.
Breathing techniques require no equipment and little time and have been shown to provide the following benefits:
Deeper Meditation
Optimized Immune System
Reduced Stress and Anxiety
Reduction of Systemic Inflammation
Enhanced Endurance and Physical Performance
After our Specific Breathing Techniques, Nutrition is the second most import part of the puzzle.  Without an optimized approach to nutrition, it is going to be almost impossible to achieve your goals.  Our approach to nutrition isn't just about what you eat, but about changing and creating new habits so that the improvements that you make stay with you for the rest of your life.
Our nutrition programs are based on an Ancestral Health approach focusing on a whole foods diet, fasting and creating new healthy habits, and breaking old ones that aren't serving you.  Our Optimal Nutrition Program is extremely simple yet immensely powerful as you can read in our testimonials.
Movement and Physical Training are very important, but without good nutrition and a strong mindset  it wont get you very far. Our training programs integrate a strong mindset, targeted and efficient training and Optimal Nutrition to give you the tools necessary to reach your goals.
The Optimal Health Method teaches your body to burn your body fat as its main fuel source and integrates kettlebell training, body weight exercises, suspension training and specific breathing techniques to create truly unique and effective training systems, that you won't find anywhere else in Spain. We select only the best exercises that are proven to give you the most return on investment.  After all, who has hours and hours to spend at the gym?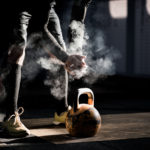 Three powerful, tried and tested systems combined to help you
LOOK AND FEEL AMAZING
Testimonials
The Wim Hof Method workshop taught by Luke Wills was much more than I expected. I went in, not knowing what would happen and came out of the workshop completely convinced of the health benefits that the Wim Hof Method actually provides. I can say that I have a healthy dose of skepticism, but the Wim Hof method is something very concrete and physical and you can feel the result of the breathing technique instantly. Being a professional dancer, my job is to work with my body and maintain a healthy balance within so I can perform on a high level when I need to. I now use the Wim Hof breathing technique daily, especially before a day of gruelling rehearsals or before an important performance. Also incorporating cold showers or baths into my daily/weekly routine has regenerated my body. A workshop in the Wim Hof method is highly recommendable and Luke Wills is a great teacher who can explain the method in a clear and almost academic way. In the workshop you don´t only learn the technique, but also gain a better understanding of oxygen and the effect it has on your body, natural instinct, blood vessels and much more. For anyone doubting if you should do it, just go. You´ll be extremely happy you did it!

Luke has led me to Optimal Health in mind, body and soul. Through the Wim Hof Method, Luke introduced me to a disciplined focused mindset, then guided me to my goal: a loss of 20 kgs in just 2 months and 2 days with The Fat Burning Diet.  I was amazed, and still am. That was over a month ago now.  I am still 92 kgs.  22 kgs less than 3 months ago.  This mindset continues to let me do what I want, once my mind is set.

Luke is a good teacher, very calm and patient, which makes me not fear the lessons like I do with Gyms. I train with him every year to get back into shape and for weight lose, and it always works. What I like most about Luke is the way he changes my mental state. Learning about healthy eating and the relationship between food intake and exercise, which is an educational advantage that I will benefit for the rest of my life. Also combining training with the Wim Hof Method helps me to stay focused and relaxes me. I can even meditate now, something I was never able to do in the past.

Thank you to Luke Wills for his brilliant teaching of the Wim Hof Method. I did the course with him earlier this year and was very impressed with the simplicity and profundity of the teaching. In other teaching disciplines it can take years to access the power that is taught in just hours using the Wim Hof Method. So last weekend a group I am involved in brought Luke in to teach it again. All the participants were blown away. He is a gifted, patient and loving teacher of an unbelievably effective technique. Thank you again Luke.

Thank you Luke, for sharing your knowledge. This has been a powerful experience for me, a very effective tool to switch off the mind, relax and learn to let go and accept. Now I can practice it in my daily life and experience more of the benefits you discussed. Fantastic!

Its been a transforming lesson. One that has brought depth and insight into my bio chemistry. It has widened my horizons on my human capabilities and strengthened my self courage. I wish for everyone that will take part in your course at least the same. Great host, great support from Tracy. Very N-Ice indeed❄

Luke is an excellent and knowledgeable guide to the principles of the Wim Hof method. He was patient and supportive throughout the day as we practiced breathing, meditation and cold exposure. I am grateful for the experience and the opportunity to expand my physical and mental limits.

And Breathe..then ice bath. What a very cool day to spend with a great team of guys under the very clear and precise guidance of our very own Wim Hof instructor Luke Wills. His workshop on breathing and focusing mindset really pushes the boundaries of what you can achieve. After today I feel calm clear and energized like never before and have been given the tools to use when I want to achieve this state. This is for everyone….